Wednesday, August 5, 2020
Reading Time:
6
minutes
If you're happy that it's Friday give a shout! If you're happy that it's Friday and you're looking for weekend plans, give another shout because we've got you covered! Our resident event guru has a whole bunch of exciting options for you to sink your teeth into this weekend. Whether you're up for an adventure, want to make plans with popcorn or cozy up on the couch, check out what's on in our weekend planner below.
Want to Go Adventuring?
Takeaway jungle style …
Looking for some take away on Friday night, want something a bit different? Check out the Jungle Park Food Truck Friday's! Located at the Jungle park, Whiteman Edge each Friday night the kids can play while you order delicious food from one of the many food truck options. Find all the details here.
Botany for beginners…
Ever looked at a plant and really wanted to know what it was? Want to impress your friends and family with your botany knowledge? This Saturday the Wildlife Society of WA Murdoch is hosting a day that can help you with all of that and more. Their Plant Identification Workshop requires no prior botany experience and includes all the workshop materials you'll need for the day plus afternoon tea. Get your tickets here.
Bringing the Wild to you…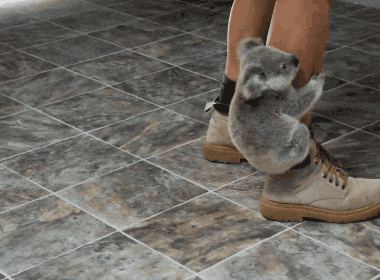 Craigie Plaza this Saturday will be home to the West Oz Wildflife…. Between 10 and 2, you and the kids can see the animals of the West OZ Wildlife park up close and personal. With Koala's, Snakes, Wombats and more, so head on down and see which of the wildlife animals have taken over the Craigie Plaza! Get details here.
Mr. Perfect …
Hey guys, do you like BBQ's? Want some time to just chat and connect with other guys? The Mr.Perfect Men's Group is a group of men who gather for a BBQ every so often to just hang out, chat and reduce isolation for the purpose of helping create healthy mental health. The BBQ this month is in East Perth this Sunday and is a wonderful way to connect with a wonderful supportive community. Find the details here.
Popcorn Plans?
Cosy fires, delicious food and films in an old vintage building…
Old Girls School Cinema starts this weekend. Saturday is special Harry Potter Birthday marathon plus a B&W Parasite showing. With Mack Daddy's New York Slice pizza available and a candy bar that has marshmallows so you can toast them over the fire on site. Book tickets and get all the details here.
Trilogies worth seeing big…
Events Cinemas is showing The Hobbit Trilogy this weekend. Kicking off on Friday night with one each day. These are the extended versions so you can watch the films as director Peter Jackson originally wanted on the big screen. Get your tickets here.
For a solid graphic novel Trilogy, Hoyts Cinemas is showing the epic The Dark Knight trilogy starting this Saturday! Featuring complex superhero/villain stories with special effects that deserve a big screen but most importantly 10 megawatts of Dolby 8 channel surround EX sound that's in the Hoyts Extremescene Cinemas. With cheap tickets and free popcorn refills, Hoyts takes your movie night to the next level! Get your tickets here.
If you missed the Back to the Future trilogy last weekend at Reading Cinemas you do not need to stress, you can still see it this weekend! Celebrate the 35th Anniversary of the film and enjoy the classic films that have stood the test of time, they really are still so much fun to watch on the big screen. Get your tickets here.
Girls night out…
Looking for a night out at the cinemas with the girls, looking for sweet, a little romantic and something to make you feel good? The Secret: Dare to Dream will tick all those boxes! Elevate the night by heading into the city to The Palace Cinemas, Raine Square where you can have recliner seats, a sophisticated snack bar and plenty of great dinner or dessert options around in the restaurant/café precincts surrounding the cinema. Get tickets here.
 Couch Cosies?
Family fun …
Looking for something the family can watch together and have a laugh? 9Now has episode after episode of Robot Wars available. These robots have chainsaws, spikes and all kinds of crazy weapons ready to take each other out in weird wonderful ways. Looking for something with less robots and more humans competing the checkout Smashhdown! With over 100 episodes of kids going head to head to compete for sports greatest prize.
If you don't want to watch a reality series then you can binge the entire series of the 2000s classic Malcolm in the Middle. Hilarious, sweet and with a lot of heart this series is well worth a watch.
See a miracle…
ACCTV has the incredible docuseries of the work that CBM is doing around the world. I See You follows Lyn Wake, a passionate supporter and CBM ambassador as she travelled to Nepal to see miracles as they take place firsthand. Watch it free here.
Find out more about Miracles Day that occurred this week with CBM & 98five, it's not too late to donate to give a miracle.
The best of the Emmy nominations …
Emmy nominations came out this week, with so many shows, short series and docuseries nominated it can be hard to know what to watch so here are some recommendations to get you started.
The Crown (Netflix) is brilliantly written, acted and just the perfect blend of Netflix budget and British film-making.
The Mandalorian (Disney+) for Star Wars fans is a must! I was hesitant to watch as I thought surely it couldn't live up to the hype… but it does. You'll be thinking about baby Yoda long after the season has ended.
Stranger Things (Netflix) is for this generation what The Twilight Zone, X-files and ET were for their generations. Will keep you in suspense while also giving you moments of hilarity and sweetness.
The Good Place (Netflix). An irreverent, hilarious and insightful series that explores life, death and how we impact on each other even when we don't know we do.
Unbelievable (Netflix) delves into the impact and process that sexual assault has on not just the victim but all involved in the process of trying to find some kind of justice. Performances that will leave a lasting impact on you.
In Unorthodox (Netflix) a Hasidic Jewish woman in Brooklyn flees to Berlin from an arranged marriage. Based on a series of books written by a woman who did flee a Hasidic Jewish community this short series shed light on the experiences of many women around the world.
Self-Made (Netflix) is inspired by the life of Madam CJ Walker acted brilliantly by Octavia Spencer this series draws you in and makes you think.
Brooklyn Nine-Nine (Netflix & SBS On Demand) is one I have recommended many times. It is hilarious, sweet and still manages to tackle some big issues without feeling heavy or preachy.
McMillions (Binge) the docuseries that delves into the case of how one man managed to steal the winning game pieces from the McDonald Monopoly game and collect the winnings through various people over 13 years. Fascinating series that managed to get candid interviews with almost everyone involved, including the FBI agents who eventually brought them to justice.
Bad Education (Binge) starring Hugh Jackman is a fascinating look at the power structures and abuse of power within education. Based on a true story it shows just how important knowing what to value most in education can be.
Tune in during Classic Drive next Friday during the 3 pm or 5 pm hour more ideas on how to spend your time over the School Holidays! Plus as always the Sonshine Diary also has plenty of other options for your weekend plans.

Whether you go adventuring, plan to have popcorn or cosy up on the couch – I hope you stay safe & enjoy whatever is in your weekend planner!
Brought to you by Hoyts Cinemas.