Reading Time:
6
minutes
If you're happy that it's Friday give a shout! If you're happy that it's Friday and you're looking for weekend plans, give another shout because we've got you covered! Our resident event guru has a whole bunch of exciting options for you to sink your teeth into this weekend. Whether you're up for an adventure, want to make plans with popcorn or cozy up on the couch, check out what's on in our weekend planner below.
Want to Go Adventuring?
Tulip time …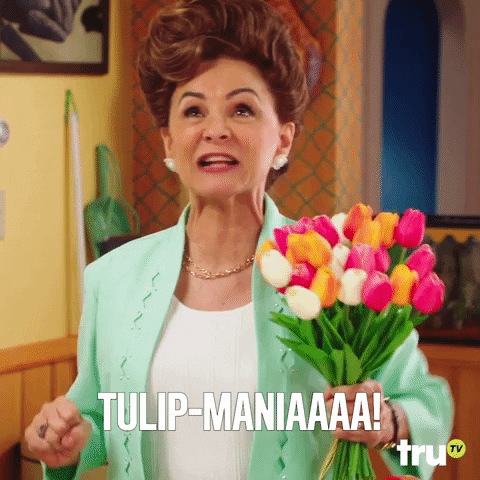 It is that time of year again when the Tulips start to bloom and the Nannup Flower and Garden Festival begins. From this Saturday through until the 20th of September, there are over 10,000 tulips seen throughout the town. If you go on weekends, you can even stroll through markets and displays including Botanical Stylist, Lara Rose Bos with her team creating a large floral mandala in the village green well worth a visit to see. Find out all the details here.
Family fun day…
Enjoy being near the ocean, Indigenous art, eco-crafts, a fishing simulator and more for the whole family this Sunday at the Ocean Reef Marina community event. Find all the details here.
Wildlife taking over the shops …
If you missed the West OZ Wildlife Park animals last week at Craigie then you can head to The Vale in Aveley this Saturday where they will be hanging out at the shops there. It is the perfect way for the kids to get up close with some Australian Wildlife while you also get shopping done or grab a coffee.  Find out times and all the details here.
Wintery Blues & Funk…
With the wintery weather hitting again this weekend the perfect way to enjoy it is with some blues and funk music inside the cosy Ellington Jazz Club. Sam Nafie joins Karl Florisson, Brodie Stewart, Ben Vanderwal and Harry Winton in paying tribute to the legends of blues, funk and the spirit of New Orleans this Sunday night. Get your tickets here.
Coffee for you….. Craft for the kids…
Want a Sunday brunch or coffee by yourself knowing the kids will be occupied and having fun away from you while you relax? Bowie Kitchen, Art of Resilience & Strength Heroes has you covered. They are running art classes for kids 6 and older in the café so you can relax while trained staff will run craft activities with the kids designed to not only entertain but teach resilience through art. The cost covers all materials, supervision and them cleaning all the mess up afterwards! Find out more and get your kids booked in here.
Popcorn Plans?
10 years on…
Inception (M) is celebrating its 10-year anniversary this weekend. The film that blew peoples mind when it was released with its special effects, mind bending potline and a twist at the end people are still trying to work out. If you missed it the first time round or just want to experience it again to try and get clues to work out that ending then catch it at one of these cinemas this weekend:
Hoyts Cinemas – With 10 megawatts of Dolby 8 channel surround EX sound that's in the Hoyts Extremescene Cinema, Hoyts takes your movie night to the next level!
Events Cinemas – With half-price tickets for Cinebuz members (free sign up) you'll have more to spend on the buttery goodness of Cinema popcorn.
Reading Cinemas – With every cinema having big comfortable chairs you can know your movie watching experience will feel luxurious no matter what.
Star Wars the classic way…
Galaxy Drive-ins film this weekend is Star Wars: A New Hope (M) see the classic film at the drive-ins the classic Star Wars way! Watch the film the way that so many would have seen it originally in 1977. See it on the big screen if you missed it the first time round like many of us would have or just get to see it again and be transported back to the 1970s. Get all the details here.
* It is also showing at most major Cinemas around Perth this weekend.
Date night with an Italian twist…
Looking for a date night out and want to see something new…. Made In Italy (M) starring Liam Neeson and his son Micheál Richardson, Written and directed by Hugh D'Arcy this film show a father and son being forced to reconcile and deal with the death of their wife/mother at her family home in Italy. With stunning visuals, complex relationships and the mix of British and Italian filmmaking this film will be a feat for your eyes and heart. Slow moving at times and can feel like it goes nowhere but perfect for those who can enjoy a slow burn and little dialogue. Watch the trailer and find session times here.
Couch Cosies?
Kids Favourites …
I spent some time last weekend with friend's kids, nieces and nephews talking to them about what their favourite shows/movies are and then compiled this list of kid approved shows/movies:
 National Geographic – (Disney Plus) Just be sure to put the kids lock on first! There are some wonderful kid friendly shows on National geographic perfect for those kids that love animals and nature. Called Animals + Nature in kid mode they can fall in love with wild animals from the couch.
Lava Island (Netflix – PG)) loved by primary school kids thanks to the use of "toilet humour"! Slugs on an island that burp, fart and get up to silly slapstick fun. Perfect for those kids that are 5 – 10 years old and if they love Lava Island then check out the book The Worst Kids in the World by David Walliam, they are sure to love that as well.
Classic Disney films (Disney Plus) The Classic Disney films we loved as kids are still loved by kids today. Lady and the Tramp, Oliver & Company and The Fox and the Hound are just a few on Disney that the 3 – 8 year olds in my life have been so enthralled in you can't drag them away from watching.
Spirit Riding Free (Netflix – PG) may make your kids want to start rising horses and live in the country! With 8 seasons, you can get a show the kids into it while knowing it will be a while before you need sometime new. Plus it's fun enough you can watch an ep or so with them without wanting to be anywhere else!
Work It (Netflix – M) This is for the older teens and a great one to watch with them! Dance movie in the vein of Step Up about working as a team and that what makes you unique in the right team is better than uniformity and perfection in the wrong team for you. With just one very quick non- PG scene (which is probably why it is rated M) this is a great film to pop some popcorn and spend some time with your teens.
Shaqtin a fool…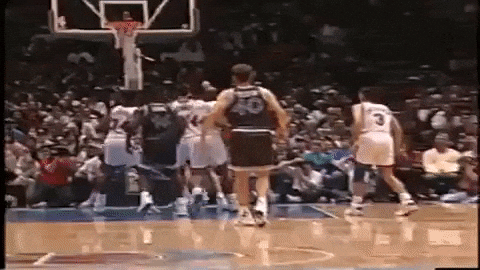 The NBA legend Shaq as known for many things and one of those was his clumsiness! Now as an ESPN reporter, he has embraced the reputation and now runs a segment called Shaqtin a Fool as only he could. Creating each week highlight of the funniest how the heck did that happen moments from the NBA games that week. It is the NBA highlight reel you don't want to be on! With moments that make you laugh more than Funniest Home Videos and even an entry from the Australian NBL one week it's a few minutes of pure hilarity. Catch up on all the past moments and get ready for more each week now that the NBA has returned.  Find all the episode here on YouTube.
Be inspired…
When the Game Stands Tall (M) on Netflix, or to buy on Google Play & YouTube is a heart-warming film that will make you feel hope that people like the main character exist in the world. Based on a true story it follows the high school football team and their coach in the year after a teammate of theirs is killed. Asking and showing the tough questions in times of tragedy about how to keep your faith in god through those times. Starring Jim Caviezel and Laura Dern it reminds us that there are people who value faith and their calling to mentor despite the world trying to change that. Prefect film get cosy on the couch watching during the wet weather this weekend.
Tune in during Classic Drive next Friday during the 3 pm or 5 pm hour more ideas on how to spend your time over the School Holidays! Plus as always the Sonshine Diary also has plenty of other options for your weekend plans.

If you'd like a chance to win a double pass to use at Hoyts Cinemas, simply tell us which of the above events your most excited to attend! Comment your favourite event on our Facebook competition post and tag a friend – then you'll be in the draw to win!

Brought to you by Hoyts Cinemas.