Reading Time:
5
minutes
If you're happy that it's Friday give a shout! If you're happy that it's Friday and you're looking for weekend plans, give another shout because we've got you covered! Our resident event guru has a whole bunch of exciting options for you to sink your teeth into this weekend. Whether you're up for an adventure, want to make plans with popcorn or cozy up on the couch, check out what's on in our weekend planner below.
Want to Go Adventuring?
Playground Extravaganza … 
This weekend a new playground is opening in Mandogalup. Carefully and creatively designed this adventure playground is said to be one of the most impressive in Perth! With areas designed specifically for different age groups, you can take the whole family and all your friends without worrying about having to entertain an age group that isn't catered for. Plus a 12m-high treehouse tower and slide for the adventurous kids. Mokare Reserve adventure playground even caters to the older kids (Adults) with half-court basketball & a fitness obstacle course.
With a coffee van on site this Saturday from 10 am – 2pm offering free coffee plus shaded BBQ's  you could really make a day of it. To get to the playground use the Mokare Entrance, off Rowley Road in Mandogalup.
Games night out with a difference …
You've probably played many a board game or gotten creative with some 'the floor is lava' style games while isolating & social distancing with the family. Well now has come the time you can get out & about to play some games outside of the house!!!
Take the creativity outside the house and do something unique with your games day/night out by trying out one of these places ?
For a unique date night/ Guys or Girls night out why not try some axe throwing?
Because why shoot arrows at a target when you can throw a big giant axe instead!  Lumber Punks in East Peth, Maniax in Northbridge or Maxed Out Axe Throwing in Wangaga offer a variety of package & session options, including training, so you can find the perfect night out for you.
Have some fun with the whole family by playing mini golf with a difference!

Wanneroo Botanical Golf which offers gorgeous gardens (including waterfalls) to wander through, delicious food at the Leapfrog Café and night golf options.
Glowing Rooms in Hamilton Hill have taken mini golf to a whole new level. With UV light that creates a 3D effect will warp your mind while you play. Different rooms show you a variety of iconic Australian landmarks plus your favourite Superheroes. Plus with multiple skill levels available it's perfect for everyone. If mini golf isn't for you check out the VR Escape Room as well!
Holey Moley Golf in Northbridge & Oasis Supa Golf in Henley brook are also great options for an adventure.
Making a stand…..
For those who want to be involved in the BLM protest on Saturday, you can find out all the details here, along with how to stay safe while making your voice heard. Find out here what Simon Creek our friend, lawyer and social commentator extraordinaire from HHG Legal had to say to Jeziel during Drive earlier this week about the legalities involved.  For those who can't be involved due to work/health etc. reasons check out the BLM Perth Facebook event page for other ways you can show your support.
Popcorn Plans?
Cinema date at last…
Not all cinemas have opened yet (most will by the 2nd July in WA) but Reading Cinemas have! With well-priced tickets you can have your movie and popcorn too!
Sonic the Hedgehog (Rated PG) – Already with a sequel in the works Sonic comes to life in the way most of us imagined playing the game back when we were kids. Fun, crazy and a great family day out to the movies.
Spies in Disguise (Rated PG) – Staring Tom Holland and Will Smith as the voices of a spy and a Scientist who have to learn to work together when an experiment goes horribly wrong. This is another great option for a fun time with the kids at the movies.
Call of the Wild (Rated PG) – Staring Harrison Ford this heart-warming story based on the book brings Buck, a big hearted dog, to life. Following him on his journey when his world is turned upside down.
Emma (Rated PG) – The latest adaptation of Jane Austen's Emma captured the comedy of the book perfectly. Not the usual adaption, this one is happy to poke fun at itself and leans into the wonderfully absurd humour of Jane Austen.
Jojo Rabbit (Rated M) – One of the best films over the last year! Jojo Rabbit is hilarious while also showing such depth and social commentary that it makes you think about it long after the film ends. The brilliant New Zealand Director/Writer Taika Waititi brings this book to the big screen like no-one else could.
Plus Miss Fisher and the Crypt of Tears, Special Family Flashback – Paddington, 1917, Bloodshot, The Current War, The Invisible Man plus The Way Back all showing this weekend.
Also don't forget that Galaxy Drive-ins is now up and running again, this week with Bad Boys for Life, the latest in the Bad Boys franchise instalment, showing.
Couch Cosies?
Dance the day away…
For those of you who live in Stirling then get ready to have a dance party! Stirling Street Beats will have local DJ's in DJ van driving around the city of Stirling between 12pm – 6pm On Saturday and Sunday playing an epic playlist you can dance to. So when you hear the sound head outside and have a street dance party with your neighbours. There will be a camera crew with the DJ's so be ready to show of your best moves!
End of an era again…..
I spend many of my childhood years watching Full House with my mum on a Sunday night while Dad was at church. Those memories are special ones so when they brought the show back a few years ago as Fuller House on Netflix I was both excited and anxious. Would it live up to the memories! Netflix dropped the last episodes of the new series last week and I'll admit I found the final episode to be beautiful, bittersweet and of course funny.
With all the episodes of Fuller House now available it's a great one to watch with your tweens, in cheesy crazy ways it starts often much-needed conversation topics. Plus if you, like me, watched the original show back in the day you can reminisce while reminding your kids of just how old you have become, because who could possibly have lived before smartphones & streaming!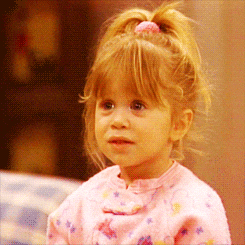 Tune in during Classic Drive next Friday during the 3 pm or 5 pm hour more ideas on how to spend your weekend during isolation.
Whether you go adventuring, plan to have popcorn or cosy up on the couch – I hope you stay safe & enjoy whatever is in your weekend planner!