Reading Time:
2
minutes
Yesterday afternoon The Drive Show was doing their usual thing, working hard at their desk, getting ready for the show when they noticed something. There were hearing some strange noises, it was birds chirping and it was coming from the CEO's office. Upon closer inspection they found CEO Bevan typing away at his laptop while listening to bird sounds.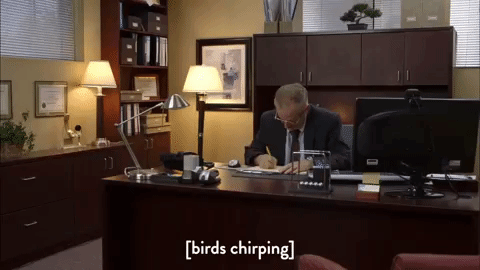 Mel, Jeziel and Leon exchanged some confused glances before inquiring into the reason for the birds.
"Oh, they relax me!" Bevan told them, "it helps me when I'm crunching numbers on stressful spreadsheets."
This kicked off a lengthy discussion around the office about what everyone listens to when they want to relax. It turns out Mel loves listening to opera music. Jeziel says it hurts his ears but Mel says she could fall asleep listening to it.
So Mel and Jeziel went to the Family to get some relaxing sound inspiration and boy, did we get some good suggestions! Have a listen to The Drive Show playing the recommendations we got below.
Di in Hillarys recommends combining: birds, opera and the ocean for a real ear-treat.
Steffy loves the sound of David Attenborough's voice. She loves to watch his documentaries to learn but then falls asleep halfway through because his voice is so soothing and reassuring.
Chris's whole family listen to the Harry Potter audiobooks, as long as it's being read by Stephen Fry.  She'll walk past the kids' bedroom at night and hear it, or she'll be reading the paper in the morning and someone will have it on, even when they're studying Stephen is there.
Jackie absolutely loves the sound of kids in the distance laughing. "You know they're having fun and it warms your heart from the inside out."
We're all going to go home, open up Spotify and start delving into new genres! Are there any other relaxing sounds we need to know about and try out? Text us or join the conversation on Facebook.