Reading Time:
4
minutes
If you're happy that it's Friday give a shout! If you're happy that it's Friday and you're looking for weekend plans, give another shout because we've got you covered! Our resident event guru has a whole bunch of exciting options for you to sink your teeth into this weekend. Whether you're up for an adventure, want to make plans with popcorn or cosie up on the couch, check out what's on below.
Want to Go Adventuring?
Its Valentines weekend so whether you are looking for date night ideas, something to do with the whole family or friend night out ideas there is plenty going on in Perth this weekend.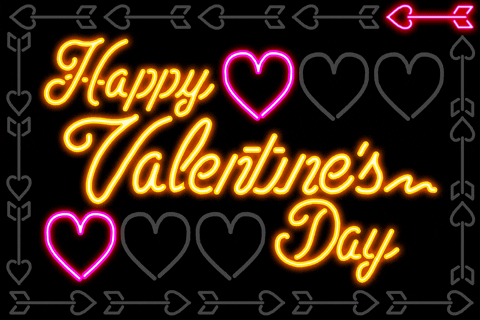 Date night without the schmulz!  Palace Arcade
Looking for a fun but not a schmulty date night for Valentine's Day weekend? Head along to the Palace Arcade in Northbridge or their brand new location in Victoria Park. Get competitive on original vintage arcade games and feast on delicious New York slice pizza and delicious sides like wings or Mac 'N' Cheese. (They also have gluten free, vegan & vegetarian options)
Night under the stars!  WASO at Claremont Park
This free event tonight at Claremont Park is inspired by love. WASO will be performing some of the most loved composers throughout history. With beautiful music, food trucks under a gorgeous night sky this event is perfect for a romantic Valentine's Night. Click here to find out more.
Fun for the whole family!  NRL Nines
This weekend the whole family can enjoy a festival of Rugby! With 16 NRL and 4 NRLW teams all coming together to play exhibition games creating nonstop action on the field, a range of food plus live entertainment. Click here to find out more and get tickets.
Popcorn Plans?
Some of the best date night films aren't always romance instead some of the best are films you can spend time talking about over dinner afterwards.
Cinemas – Richard Jewell
With a stellar cast and directed by the great Clint Eastwood this film, based on a true story, leaves you with much to talk about afterwards. Although based on events that happened at the 1996 Olympics it still manages to show issues that are increasingly relevant today.
Outdoor Cinemas – Little, Women, Knives Out & Fisherman's Friend
Luna Camelot has a full weekend of fantastic films perfect for date night, friend's night out or taking yourself out on a date (which I highly recommend).
Starting with Little Women on Friday night, a film so great I've seen it many times already.
Knives out on Saturday night, a fun mystery film that actually has twists you don't see coming and manages to be funny, irreverent and heartfelt. Knives out is a beautiful homage to some of the great classic mystery films while staying fresh and modern.
Finishing the weekend is Fisherman's Friend. A beautiful love story to the power music has to heal pain, revive love and bond people together. Based on a true story Fisherman's Friend brings you the classic British way of storytelling leaving a feeling joy at the end.
Couch Cosies?
Looking for something to just relax and spend time at home with? There are so many options now between streaming services, network TV and Catch up TV or On Demand TV.
Valentine's Day weekend is the perfect time to treat yourself to a night at home you're your favourite treats, a drink and some quality romance. So let's look to the country of love for this weekend.
France is, as we know, well versed in romance! Go looking for French comedies they tend to be funny, sweet, unique and not as predicable. Plus the fashion and imagery is always gorgeous!
SBS ON Demand – Paris Can Wait
Although not technically a French film Paris Can Wait, set and filmed in France, is a feast for the eyes with gorgeous French countryside, food and humour. Rated PG it doesn't have any swearing in it and is safe to watch with the family.
Don't want to read while watching?
Streaming Services – Brooklyn Nine-Nine on Netflix (Season 1 -6)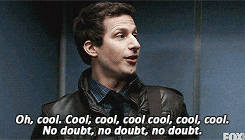 Although it may not seem like the one for a romantic weekend Brooklyn Nine-Nine has great examples of healthy relationships. It is a great road map on how to interact with each other, healthy ways to fall in love and out of love while celebrating all different personalities. It is also hilarious to watch and not really about love, that part is just a small but beautiful through line in the series. (Latest season is on SBS On Demand)
And as always the Sonshine Diary also has plenty of options for your weekend plans.
Whether you go adventuring, plan to have popcorn or cosy up on the couch – I hope you enjoy your weekend plans!