Reading Time:
4
minutes
If you're happy that it's Friday give a shout! If you're happy that it's Friday and you're looking for weekend plans, give another shout because we've got you covered! Our resident event guru has a whole bunch of exciting options for you to sink your teeth into this weekend. Whether you're up for an adventure, want to make plans with popcorn or cozy up on the couch, check out what's on in our weekend planner below.
Want to Go Adventuring?
Explore the World – Japanese Festival
Enjoy Japanese food, cultural exhibitions and experiences and market stalls at the Japanese Summer Festival this Saturday at Elizabeth Quay. Come along to see the guest performer, Mr Yasukazu Kano play a Japanese 'Shinobue' Bamboo Flute. Find out more by clicking here.
Get Inspired – International Woman's Day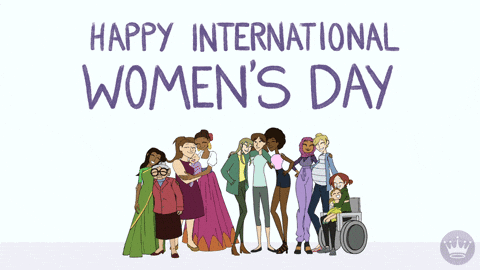 This Sunday (March 8th)  is International Woman's day and so over the weekend get inspired by any of the many events happening all over Perth to both celebrate women how we can each work towards an equal world.
With plenty of events over the weekend from Our Stories Matter, an afternoon tea to talk about the role women have in creating, making and changing history through the written word, to different industry Breakfast, Lunch and Dinners with inspiring guest speakers like Dr Fiona Wood or The Hon Julie Bishop.  Networking events, creative /art events and event comedy events. To find an event for you or just to find out more about International Women's Day then click here.
Get Out Into the Sun– Sculpture by the Sea
Make sure you slip, slop, slap (cover-up, put on sunscreen and a hat) and get down to the opening weekend of Sculpture by the Sea at Cottesloe. Every year there is fascinating art and extra reasons to go for a long walk along the beach with maybe an ice-cream afterwards.
Popcorn Plans?
Cinemas – Support Women while watching great films
Only 12 of the 113 directors on last year's top 100 movies were women. Here are some of the wonderful and successful films you can see at the movies now that were directed by one of those women.
Emma – (PG) One of the closest adaptations to the book this film adaptation brings the absurd comedy that so many others have downplayed before.  For those who loved the novel, this is one not to be missed. Plus you never need a reason to see Miranda Hart being funny on the screen!
The Women's Adventure Film Tour – (All films rated G or PG) With a collection of award-winning short films celebrating the inspiring women in our communities who are doing extraordinary things in the name of adventure this film tour is great for the whole family. With an emcee introduction, guest speaker and prizes as well as the films it is a fun night out for all those adventure and film lovers. Click here for tickets.
Outdoor Cinemas
Get out and see a film under the stars that you won't find in Cinemas anymore and enjoy the clear warm nights.
Little Women at the Bassendean Telethon Community Cinemas – (Rated G)
Brilliantly written, acted and directed this film captures the essence of the book in a way never done before. Feeling fresh and relevant while still a period drama Little Women is a joy to watch, no matter how many times you have seen it before. This is a wonderful way to introduce International Women's Day to your young daughters. Click here to get tickets.
A Beautiful Day in the Neighborhood at Luna, Camelot – (Rated PG) A beautiful heart-warming film that you will want to take tissues to, in a good way! Based on the true story of the experiences a journalist who is tasked with writing an article on the children's show host Mr Rodgers and the positive impact this has on his life and relationships. Click here to get tickets.
Couch Cosies?
Looking for something to just relax and spend time at home with? There are so many options now between streaming services, network TV and Catch up TV or On Demand TV.
Free to Air – ABC iView
With a whole list of TV shows and specials on ABC iView for International Women's Day you can stay home and still be inspired, feel proud, empowered or even just entertained by wonderful women.
Doctor Who – (Rated PG) With the entire of Season 8 now available on iView you can binge the second season of Doctor Who in which that Doctor is a female! This season is even better than the last which was already pretty great.
Tea with the Dames –  (Rated M) Learn about life, career and the world from screen icons Eileen Atkins, Judi Dench, Joan Plowright and Maggie Smith. Embrace an afternoon of hearing some of the powerful women who have helped shape, in their industries, the empowerment we have today.
Streaming Services – Netflix
Here is my list of movies directed by women to go on your watch list for this International Women's Day.
Ladybird (Drama/Comedy – Rated MA15+), Dumplin' (Drama – Rated M), Always Be My Maybe (Romantic Comedy – Rated MA15), Set It Up (Romantic Comedy – Rated MA15+), To All the Boys I've Loved Before (Teen/Romantic Comedy – Rated M), Nappily Ever After (Drama/Comedy – Rated M), Period. End of Sentence (Short/Documentary – Rated PG), The Wolfpack (Documentary – Rated M), 13th (Documentary – Rated M).
And as always the Sonshine Diary also has plenty of options for your weekend planner.
Whether you go adventuring, plan to have popcorn or cosy up on the couch – I hope you enjoy your weekend plans!