Reading Time:
3
minutes
If you're happy that it's Friday give a shout! If you're happy that it's Friday and you're looking for weekend plans, give another shout because we've got you covered! Our resident event guru has a whole bunch of exciting options for you to sink your teeth into this weekend. Whether you're up for an adventure, want to make plans with popcorn or cozy up on the couch, check out what's on below.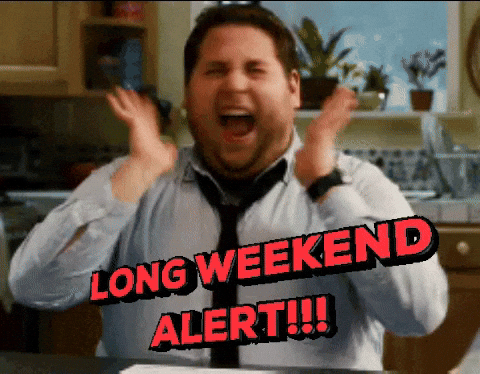 Want to Go Adventuring?
Explore the World – Jambo Africa Festival

Free event at Stirling Civic Gardens that is a family friendly festival showcasing a diverse mixture of entertainment including African Music, dance and drumming. Plus food stalls, clothing and Jewellery stalls and more. For the KIDS there will also be face painting, rides, balloon twisting, ball games, drumming and other themed crafts/activities. Click here to find out all the details.

Get Creative – Perth Festival

It's the last weekend of the Perth Festival so take advantage of the piles of live music, dance and theatre. Plus art exhibits and the ACDC tribute (That will include food trucks, entertainment and more all along a closed down Canning Highway this Monday). With free events and ticketed ones you are sure to find something creative you'll love. Click to find out more.
Popcorn Plans?
Cinemas – Take some time to see your Bestie

No matter what ages your BFF is you can head out on a movie date with your bestie this weekend. With some wonderful girl's night out films (comedies, inspiring and actions films) on offer as well as Disney's BFF Festival.
Event Cinemas Disney BFF Festival – (Rated G) Between now and March 15th Event Cinemas is featuring some of your Favourite Disney Films with tickets just $8.00 you and your BFF can get tickets and popcorn to share for a reasonable price! This weekend it is Toy Story with The Little Mermaid on 7 & 8 March & The Lion King on 14 & 15 March. Click here to find out more and book tickets.
Military Wives – (Rated M) Inspiring, sweet, funny and very British in all the best ways. Based on a true story this film captures the power music and a common goal can have to forge friendships between the most unlikely people.
Birds of Prey – (Rated MA15+) Not for everyone as there is graphic violence and swearing! For those who don't mind that, this spin-off from Suicide Squad is able to stand on it's own which a cast that shines, a script that is for all genders but allows a few lines that will speak directly to women.  Highly entertaining for those who can stomach it.
Telethon Community Cinemas – Aladdin & A Shaun the Sheep Movie: Farmageddon

Get out and see a film under the stars that you won't find in Cinemas anymore and as an added bonus your ticket will help raise funds for Telethon! Click here to get tickets.
Aladdin – (Rated PG) On this Sunday night you can take the kids knowing you won't have to try and make them get up for school early the next morning. This live action adaptation with Will Smith is a fun watch. Click here to see my full review of the film.
A Shaun the Sheep Movie: Farmageddon – (Rated G) On Sunday night, for those who loved the first film or the series this is just as good if not better. Combining creativity, British humour and some wonderful animation this film is funny, sweet and entertaining for kids and adults.
Couch Cosies?
Looking for something to just relax and spend time at home with? There are so many options now between streaming services, network TV and Catch up TV or On Demand TV.
Streaming Services – Disney Plus
Get inspired and creative, with the kids or without!
Walt Disney Animation Studios: Short Circuit –  (Rated G) Disney opened up to all their staff the opportunity to pitch a story idea and work with some of the newest innovative animation technology to create their own short stories. Watch the ones that were made….. My personal favourite is Episode 1: Puddles. As I like jumping in puddles and have loved the storms we have been having! But watch them all, find your favourite and be inspired to write your own!
Marvel's Hero Project –  (Rated G) The writer of Marvel Comics throughout the decades have taken the inspiration for Heroes from those around them and in this series they go and see kids around America doing some inspiring things and work with them to create a comic based on them, showing them as the heroes they are. This series beautifully highlights how we all are heroes, not matter how young, and have the potential to inspire.
And as always the Sonshine Diary also has plenty of options for your weekend plans.
Whether you go adventuring, plan to have popcorn or cosy up on the couch – I hope you enjoy your weekend plans!