Reading Time:
5
minutes
If you're happy that it's Friday put your hand up! If you're looking for weekend plans, keep it up there! Our resident event guru has a whole bunch of exciting options for you to sink your teeth into this weekend. Whether you're up for an adventure, want to make plans with popcorn or cosy up on the couch, check out what's on in our weekend planner below.
Being marriage week here are some date night ideas, whether you want to take your partner out, have a family date day or even just spend time with friends or on your own.
Want to Go Adventuring?
Let Music Connect You …
Did you and your partner connect over music, or it is the thing that divides you? A musical and unique date day may be what you're looking for and The Woodvale Record Fair is a great option. Woodvale Reception Centre this Sunday will host the annual Vinyl Record Fair. With some of the best record dealers on hand, there will be a selection from all styles and genres of music. So grab yourself a great new record or two and start planning a night in with dinner and music. Find all the details here.
If live music is more your scene then the Step into Spring afternoon at Hillary's Boat Harbour might be the date day for you… The Balga Community Band will be bringing you a relaxing afternoon of popular musical tunes on the Hilary's Boardwalk this Sunday. With wonderful food options around, plenty of grass for a picnic and shops to stroll through it is a lovely way to spend an afternoon. Find out more here.
Twilight Dinner Night …
Date night on your own, with friends, significant other or even the whole family is easy with the Twilight Food Truck Event at Singleton Village Shopping Centre Karnup this Friday night. There will be plenty of food options from some great local food trucks plus entertainment including a stilt walker, games, a magician and live music. Find all the details here.
Picnics with a Difference…
Romantic picnics are always a winner! Take it up a notch with the Strawberry Picking & Picnic Lunch this Sunday. Hosted by the West Australian Foundation for Deaf Children at My Strawberry Farm this event will let you pick the strawberries you are sure to want to add to your picnic lunch. Bring the kids and make it a family date day. Find all the details here.
Popcorn Plans?
The Broken Hearts Gallery…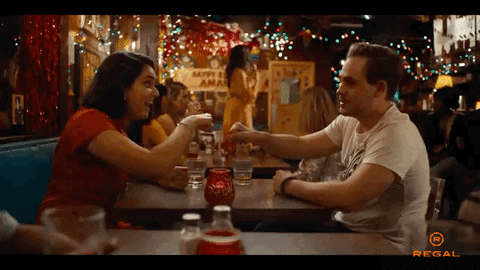 A rom-com for this era The Broken Hearts Gallery (M) is funny, a little bit raunchy but ultimately a sweet story about letting go and finding yourself (and potentially love in the process). Starring two Australian actors who shine in their roles this is the perfect date night if you are in your 20s or early 30s. Some of the best moments are catered around strong friendships so this will also make for an awesome girls night out. In Cinemas now. Click here to find out how to win tickets!
Bill & Ted: Face the Music…
The new Bill & Ted film has all the craziness of the originals. For those who loved the first two, this is well worth a watch. Bill & Ted, now father's themselves to daughters, they have to go on another adventure to save the world through music just like they have done in the past. An "excellent" 90s inspired date night out. In Cinemas now.
The Princess Bride…
The classic 1987 film The Princess Bride (PG) is back on the big screen at Event Cinemas! This hilarious, irreverent and adventurous romance is the ideal movie date night. Dinner and a movie is a classic for a reason. You can even add a stop at the classic game arcade to your night with Time Zone at Innaloo Cinemas, iPlay at Whitfords or Zone Bowling at Morley.
Get Cosy at the Drive-ins…
The Secret Garden (PG) is showing this weekend at Galaxy Drive-ins. Based on the classic novel The Secret Garden is about an orphaned girl who discovers a magical garden hidden at her strict uncle's estate. Perfect for a family night or a cosy one with your partner, with the drive-ins you can feel a step back in time enjoying big screen in the comfort of the car and with a classic candy bar available. Find out the details here.
Couch Cosies?
Streaming Services…..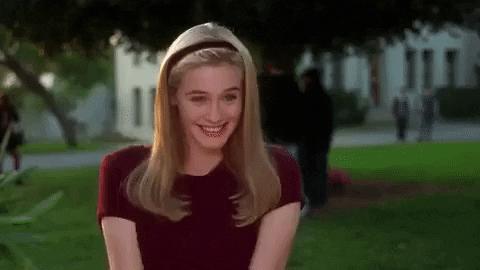 Step back to the 80s & 90s and enjoy some classic rom coms on Stan with a Clueless (M), the 90s version of the classic 'Emma'. Plus Ferris Beuller's Day Off (PG) or The Breakfast Club (M) and enjoy the crazy high school antics of the beloved 80s & 90s characters.
If TV is more your speed, enjoy classic Friends (PG) episodes on Netflix and remember a time of dating before mobile phones, "researching" your dates' social media and how long it would take to discover mutual friends without Facebook.  You can then bring it back to this decade with Pitch Perfect (M) that was inspired at the time by those classic 80s & 90s films.
Free to Air….
7Plus – Splitting up Together (M) delves into a marriage that is struggling and shows a couple thinking it is over but maybe finding each other again in the process of losing each other.
Over on ABC iView there are new episodes of Further Back In Time (PG) for that fun look at how a family handles life back in different decades. Talk about how your family would cope if you had a taste of the past.
SBS OnDemand has a zombie romance movie that is funny, sweet and heartwarming. Warm Bodies (M) stars Nicholas Hoult, Teresa Palmer, Analeigh Tipton, and John Malkovich and was inspired by Romeo & Juliet. Unusual, quirky and brilliantly created this is perfect for that unique date night.
If you'd like to win double passes to see 'The Broken Hearts Gallery' in cinemas, simply tell us which of the above events your most excited to attend! Comment your favourite event on our Facebook competition post and tag a friend – then you'll be in the draw to win!
Tune in during Classic Drive next Friday during the 3 pm or 5 pm hour more ideas on how to spend your time over the School Holidays! Plus as always the Sonshine Diary also has plenty of other options for your weekend plans.

Whether you go adventuring, plan to have popcorn or cosy up on the couch – I hope you stay safe & enjoy whatever is in your weekend planner!