Reading Time:
4
minutes
If you're happy that it's Friday give a shout! If you're happy that it's Friday and you're looking for weekend plans, give another shout because we've got you covered! Our resident event guru has a whole bunch of exciting options for you to sink your teeth into this WA Day long weekend. Whether you're up for an adventure, want to make plans with popcorn or cozy up on the couch, check out what's on in our weekend planner below.
Go Adventuring? 
Get dancing for date night…
Looking for a fun date night out or just a night out with friends then this Saturday night the  the City of Gosnells Soul Spectacular is perfect! This 18+ event with food trucks , sweet tunes & the dream swinger ride is sure to have you dancing and laughing all night. Featuring performances from the Milford Street Shakers, who we have had into the studio before to perform and you won't be disappointed.  Find out all the details  and get yours tickets from the City of Gosnells eventbrite page.
Entertain the kids …
The City of Gosnells is also running from Saturday through to Wednesday a Madaganza that will transform the Maddington Showgrounds into a magical wonderland with unlimited carnival rides, roving entertainment, meet and greets with special characters, food trucks and interactive activities, held under one of WA's largest big tops. Perfect way to kick of the school holidays. Get tickets and all the information from The City of Gosnells Facebook event page.
Get Stitching for Community …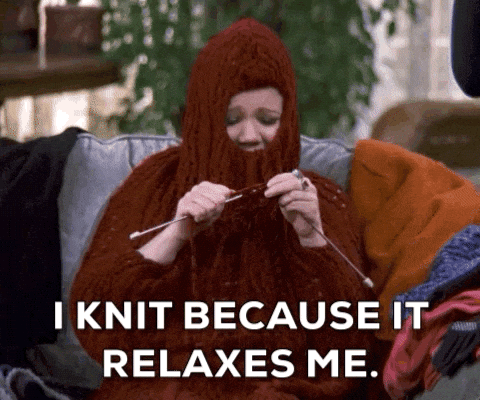 Love knitting, crochet, weaving, finger knitting, French knitting, pompoms, tassels or fringing? The City of Stirling community group are meeting each weekend to use their skills in these and help each other learn more as they create designs to bring colour and creativity to Main Street, Stirling. Find out how you can get involved at the Creative stitching sessions: Main Street Yarn Bombing Project Facebook page.
Popcorn Plans?
With all the cinemas back open again this weekend with social distancing in place and a PILE of discounts and specials its the perfect time to get to the cinemas and enjoy the buttery deliciousness of Cinema Popcorn.
The Palace Cinemas  present Palace Encore!...
See classic and cult films from the last 70 years back on the big screen. From The Sunset Boulevard (1950) to Back to the Future (1985) to Clueless (1995) and Cats (2019) Plus much much more throughout the years. Find out all the films showing and book tickets at The Palace website.
Documentary for the Book Lovers….
For lovers of the written word The Booksellers (PG)  is a must see documentary. Featuring interviews with such luminaries as Fran Lebowitz, Susan Orlean, Gay Talese. The Booksellers goes behind the covers with a range of rare book dealers, collectors and booksellers from around the world. 
Feel good films….
With new films Love Sarah (M) and The Personal History of David Copperfield (PG) out this weekend at all cinemas you can plan a feel good night out.
Couch Cosies?
Broadway Musicals at Home (Disney Plus)….
Today is finally the day I have been waiting for! Years ago just before the some of the original Broadway cast finished their run the show Hamilton: The Musical on Broadway filmed in its entirety ready to one day be released to the big screen. Because of COVID Disney have decided to release it on Disney Plus and today is the day the world can see Hamilton: The Musical without having to travel to New York.
With an amazing soundtrack,  with Tony, Oscar, Emmy & Grammy award winners in the cast plus a story of historical events that took place centuries ago yet still feels relevant to today this is perfect for a date night in or get your friends over to sing along with you. Plus with the Australian cast version hitting Sydney next year watch the original cast and start planing for the Australian tour.
Blast from the Past (Netflix)….
The Babysitters Club was a book series I devoured as a kid, I loved reading and they were fun easy reads. Then the movie came out in the 1990s and my love for it only grew. As a teenager who spent her weekends and holiday's babysitting it struck a cord with me. This weekend on Netflix The Babysitters Club is getting a modern refresh with a new series.
More than about just AFL (ABC iView)….
The documentary, The Australian Dream, is about the remarkable story of Indigenous AFL legend Adam Goodes. Through his story culture,race, identity and  what it means to be Australian are explored. Great film for not just AFL fans but for everybody!
Get out the tissues (Stan)….
Prepare to need tissues for both crying and laughing during Military Wives.Now on Stan this film is a funny, sweet and surprisingly moving film about the strength woman have when they bind together and celebrate each other's strengths and support each other in their weaknesses.
Tune in during Classic Drive next Friday during the 3 pm or 5 pm hour more ideas on how to spend your time over the School Holidays! Plus as always the Sonshine Diary also has plenty of other options for your weekend plans.

Whether you go adventuring, plan to have popcorn or cosy up on the couch – I hope you stay safe & enjoy whatever is in your weekend planner!