Reading Time:
4
minutes
If you're happy that it's Friday give a shout! If you're happy that it's Friday and you're looking for weekend plans, give another shout because we've got you covered! Our resident event guru has a whole bunch of exciting options for you to sink your teeth into this weekend. Whether you're up for an adventure, want to make plans with popcorn or cozy up on the couch, check out what's on in our weekend planner below.
Go Adventuring? 
Winter is here in a wonderful & fun way …
Be transported to another world with ice carving and roving performers in Forrest Walk, Subiaco each Friday night this month. You can watch a 140kg block of ice be transformed into a sculpture, wander around the area enjoying live entertainment and some wonderful cafes & restaurants. The sculpting starts at 3pm and by 8pm it will be finished and lit up. Tonight's roving artists are Hardey McMurrick Two, a unique musical duo with a wide range of music. Find out all the details here.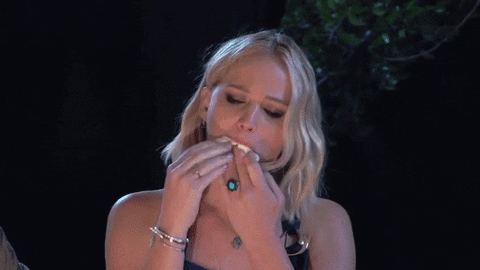 The Scarborough Sunset Markets – Winter  Edition is back this weekend! Every Saturday evening till the end of October between 3pm & 8pm Scarborough's Beachside Promenade will turn into a hive of cosy activity with over 40 stalls and plenty of delicious dinner or dessert options from a variety of food trucks. Plus, the local Scarborough Beach Scout Group will be igniting the fires each week to provide a warm fire you can toast marshmallows over. Find all the details here.
Step back in time while you shop …
Poynter Farmers' Market Duncraig will have pony rides available this Saturday! Feel like you have stepped into the pages of a storybook and experience a farmer's market that had pony rides, artisan foods and locally grown fresh groceries. A unicorn or two may even make an appearance. Find out all the details here.
Plant a tree…
Many councils across Perth are running their Plant a Tree Day over the next few weeks. This weekend if you live in the City of Stirling , City of Bayswater or the City of Cockburn then there is a Tree planting day for you this Saturday or Sunday! With almost everything provided along with social distancing in place, it's a great way to get out, meet your community and help the environment as well. Head to your local council websites to find out when a plant a tree day is in your area!
Popcorn Plans?
Combine big screen and comfort of doona's…
Galaxy Drive-ins film this weekend is Jumani: The Next Level (PG) the sequel to last week's film is running this week. The sequel is, dare I say it, even better than the first and well worth a watch! Even if you haven't seen the first film you can still follow along easily enough. Perfect for a family night out at the drive-ins! Get all the details here.
Step back in time at the cinema…
Want to watch the classic Spielberg film Jaws (M) on the big screen? You can this weekend at Hoyts!  This is a film well worth seeing big and with the surround sound of a cinema. Go back in time and experience the classic horror film the way it was designed to be experienced.
Family fun at the cinemas! With Events Cinemas showing 8 different family films right now, all at discounted prices, it has never been easier to find a film the whole family will enjoy. From newer films like Sonic the Hedgehog, Sam Sam, Red Shoes & the seven dwarves to older ones like The Greatest Showman there is a family film for everyone.
The Palace Cinemas have a whole program of classic and cult films running in their PALACE ENCORE! Series. Tonight's film is the 1980s classic The Blues Brothers (M). So if you are looking for a last-minute date night this is a great option.
Couch Cosies?
Spending some time with your tweens …
The Expanding Universe of Ashley Garcia part 2 now on Netflix! This is a fun, sweet teen show in the vein of Disney Channel shows. Ashley Garcia is a 15-year-old genius who fast tracked through school & college to end up with 2 PHD's and a job building robots for the space station. Moving in with her uncle, who is the local school's football coach, she then starts to experience the parts of school she missed like making friends and maybe even falling in love. Wonderful binge worthy show to snuggle up on the coach with the tweens & teens to watch together.
Date night in …
Looking for a binge worthy show that's good for date nights in? All 9 seasons of Suits (M) is now on Netflix. The show that made Duchess Megan famous is also a fun slightly soapy drama. With witty lines, suspenseful moments and a dose of Machiavellian Manoeuvring Suits is bound to be enjoyed by almost everyone.
Or checkout Line of Duty on Netflix, the British police procedural that has a large dose of thriller like suspense added. With brilliant writing, performances and a pace that slow enough to create suspense but won't have you wracked with nerves either Line of Duty is a great watch.
Want a date night that won't cost anything? ABC iView has a whole list of great Aussie made films/series. Choose from the Aussie Favourites list!  With series like Cleverman, which truly lives up to its name, The Slap, Miss Fisher's Murder Mysteries and Sportin nation there is something for whatever you are in the mood to watch.
Tune in during Classic Drive next Friday during the 3 pm or 5 pm hour more ideas on how to spend your time over the School Holidays! Plus as always the Sonshine Diary also has plenty of other options for your weekend plans.

Whether you go adventuring, plan to have popcorn or cosy up on the couch – I hope you stay safe & enjoy whatever is in your weekend planner!