Reading Time:
4
minutes
If you're happy that it's Friday give a shout! If you're happy that it's Friday and you're looking for weekend plans, give another shout because we've got you covered! Our resident event guru has a whole bunch of exciting options for you to sink your teeth into this weekend. Whether you're up for an adventure, want to make plans with popcorn or cozy up on the couch, check out what's on in our weekend planner below.
Want to Go Adventuring?
Lose and find yourself in art …
The WA Art Gallery is also now open again with a fantastic collection of local, national and international art. With many free exhibits get lost for a few hours in the beautiful, educational and sometime confronting art. With AGWA Historical exhibits to the AGWA Modern and more exhibits showing the progression and changes in Art over the last century.
Plus the incredible Six Seasons exhibit displaying the beauty and importance of land and environment to the Aboriginal people, created by Aboriginal and Torres Strait Islander artists.
For young kids there is even a wonderful creative play project you can get involved with. Find out all the details on how to be involved in the small ideas for BIG IMAGINATIONS AGWA Gently art project.
Prefect your isolation baking skills …
If you, like many others in isolation, got on the baking bread train you might be wanting to take your bread to the next level! This Saturday at City Farm in East Perth you can participate in a Sourdough for Beginner's course and perfect those skills ready to impress at your next dinner party now that we can have them. Or if Bread isn't your thing they also have a Fermentation for Beginners with Sauerkraut workshop as well.
More than your average museum …
The WA Museums open there doors again this weekend and next! With museums all over WA featuring epic exhibits like Shallow Water Seastars to mark World Oceans Day, WA Shipwrecks and only until the end of June is the Dinosaurs and Megafauna Exhibit at the Perth Concert Hall.  Check locations and opening hours at the WA Museum website.
Popcorn Plans?
Cinema date at last…
Not all cinemas have opened yet (most will by the 2nd July in WA) but Reading Cinemas have now been open for a week! make sure you book online to ensure a seat and help them keep social  distancing in place.
Paddington (Rated G) – This is a Family Flashback to 2014 with the gorgeous film Paddinton in honour of how much teddy bears have meant to us through isolation. Find out all the session times & films on offer here.
Drive In's – Plus don't forget that Galaxy Drive-ins is now up and running again, this week with Brock: Over the Top (Rated M), the feature documentary on motor racing legend Peter Brock showing.
Gaming in a whole new way…
Reading Cinemas Belmont are also offering a very cool way to up your gaming! They have special deals to be able to rent a cinema out to play all your fav video games on the big screen, with of course the candy bar right there! Bring your console and whatever games you want plus your friends (up to 10) and get ready to get competitive! Find out all the details and costing from the Reading Cinemas Belmont Facebook page. Look for other cinemas who will be doing the same when they open in July.
Couch Cosies?
Go back in time …
Stan has just released a whole host of new to them but older /classic content perfect for a binge watch weekend.
Go back in time to watch all 3 of the original Jurassic Park Films, maybe it's time to introduce your kids to the classic Jurassic Park films?  For pure action check out the Fast & the Furious collection.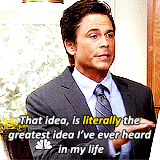 If are after something less action and more pure drama for  a girls weekend then all of the Bridget Jones Diary films are now available along with Notting Hill, perfect for that cosy night in with a hot choc and a cheese board.
Step back to the 1960s with the entire of Mad Men available or if you want some fun laughs and to see Chris Pratt before he became a superhero or fought off Dinosaurs in the new Jurassic World then check out Parks & Recreation with all seasons now on Stan as well.
Sydney Film Festival…
The Sydney Film Festival comes to our living rooms with SBS On Demand showing a carefully curated selection of films straight from this year's Sydney Films Festival. So delve  into some of the best Australian filmmakers have to offer from the conform of your own couch.
Keep momentum & educating…..
After the successful BLM rally in Perth last weekend you may be wanting to keep educating yourself on the issue. Film, documentaries & books are a great way to keep learning more. SBS On Demand has a great selection of films & documentaries if you don't know where to start.
Check out Weekend Planner online next week and then tune in the week after during Classic Drive, in the 3 pm or 5 pm hour, for ideas on what to do on your weekend.