Reading Time:
4
minutes
If you're happy that it's Friday give a shout! If you're happy that it's Friday and you're looking for weekend plans, give another shout because we've got you covered! Our resident event guru has a whole bunch of exciting options for you to sink your teeth into this weekend. Whether you're up for an adventure, want to make plans with popcorn or cozy up on the couch, check out what's on in our weekend planner below.
Go Adventuring? 
Exploring with a difference …
Ever wanted to go on an in-depth exploration of Kings Park? This is your chance! This Sunday morning is the Kings Park Family Scavenger Hunt / Orienteering morning. Hosted by Off The Grid 365 there is Easy, medium and Hard courses available so all families from beginners to hard core scavengers can have fun. Armed with just a map and a page of pictures you'll get to explore Kings park and perhaps see more of it than you ever have before. Find all the details and how to get your tickets here.
Find the perfect Bao …
Subiaco's first BEER & BAO Festival is on this Saturday, 18th July from Midday till 9pm, at the Subiaco Hotel. Perfect for a family afternoon out or a night out with your Bae.
There will be SEVEN Bao food trucks battling it out to be the SUBIACO STREET FOOD'S KING OF BAO! Plus you can cast your vote for the "people's choice award.  Have a sweet tooth? Don't worry there will also be 2 dessert food trucks there to provide plenty of sweet treats.  It MAY get moved to next weekend depending on the weather so make sure you click here to register interest and be kept updated with all the details.
Bringing the farm to you …
The MacDonald Travelling Animal Farm is visiting the Craigie Plaza this Saturday morning, 18th July 2020, between 10am – 1pm. So if you littlies would love to have a farm visit but you don't want to go country just yet head on down to Craigie and spend some time with the travelling animal farm.
Popcorn Plans?
Films worth seeing on a big screen…
While it still lasts head out to see some of the great big screen films of the last decade back on the big screen!
The Dark Knight Trilogy is playing this weekend at Event Cinemas starting tonight, Friday 17th July, with Batman Begins, continuing Saturday night, 18th July, with The Dark Knight and ending Sunday, 29th July, with The Dark Knight Rises Get times and tickets here. This is a trilogy best seen on a big screen in full darkness!
The Harry Potter Film Series is running over this weekend and next at Hoyts Cinemas! Relive all the magic over 2 weeks on the big screen which is the best way to see the Harry Potter Series. So if you missed it the first time around or are ready to share it with your kids now is the time! Get tickets and all the details here.
Reading Cinemas each weekend has been showing an old classic perfect for the big screen, this week is Alien (1979 – rated M) film. Plus a few slightly older perfect for the family films. This week is Paddington 2 (G) and Moana (PG). All are better on a big screen and perfect for family night or a date night out at the movies! Get details and tickets here.
Galaxy Drive-ins film this weekend is Jumani: Welcome to the Jungle (PG) which is a great, fun family film perfect for a night out at the drive ins! Get all the details here.
Couch Cosies?
Classic action film with a twist …
Looking for an easy, high energy with some intrigue film to watch? Netflix has got it covered with their new film starting Charlize Theron, The Old Guard (MA – Violence and Language). Set up as a first in a film series it does however have a complete ending to the story line presented in this film. Starting off as your usual action/spy film The Old Guard takes a sudden turn early on adding a whole new level of intrigue and the ability to show some fantastic fight sequences.
Celebrate Bastille Day …
Bastille day, French holiday, was yesterday the 16th July so why not celebrate all things French this weekend at home with the SBS OnDemand curated French Film list and some delicious French Macrons/Pastries from our friends at French Sweet. Or if you do want to go out The French Film Festival is a great option, check out my top French Film Festival picks in last week's Weekend Planner.
Master the Lego …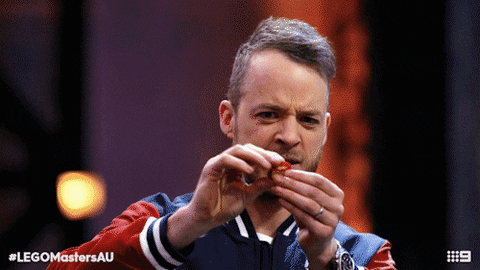 Channel 9 are currently looking for the contestants to be in Lego Master Australia season 3! Do you have what it takes? With all of Season 1 & 2 on 9Now and stormy weather this weekend it's the perfect time to watch or re-watch the episodes for inspiration on how to enter to be in the next season! Get the details of how to enter here. Or watch the first 2 seasons here.
Tune in during Classic Drive next Friday during the 3 pm or 5 pm hour more ideas on how to spend your time over the School Holidays! Plus as always the Sonshine Diary also has plenty of other options for your weekend plans.

Whether you go adventuring, plan to have popcorn or cosy up on the couch – I hope you stay safe & enjoy whatever is in your weekend planner!