Reading Time:
3
minutes
If you're happy that it's Friday put your hand up! If you're looking for weekend plans, keep it up there! Our resident event guru has a whole bunch of exciting options for you to sink your teeth into this weekend. Whether you're up for an adventure, want to make plans with popcorn or cosy up on the couch, check out what's on in our weekend planner below.
Want to Go Adventuring?
Festival fun with Flavour …
This is my TOP pick this weekend! Get out adventuring Taste of Chittering Festival at the picturesque Nesci Estate Farm on this Saturday 17 and Sunday 18 October. Just a 45-minute drive from the Perth CBD join food lovers, families, locals and day-trippers and experience local food, produce, local market stalls, cooking demonstrations, live music, Electric bike tours, free family entertainment and more. Plus kids get in for free! So enjoy getting out of the city and enjoy a weekend of flavour and fun with the family. Get your tickets here.
 Family Fun Day Out …
Yanchep National Park is holding free hut building and flag making workshops for the kids this Sunday. So get out into the gorgeous Yanchep National Park and enjoy a fun-filled day experiencing some of the many activities. Find all the details here.
Melville's Slightly Cryptic Cycle Hunt, hosted by the City of Melville is a chance for you (and the family) to jump on a bike, get out and about in the sun creating endorphins with a chance to win some prizes! Head to the website to get all the details of this quiz on a bike. Find all the details here.
Popcorn Plans?
Pixar's Inside Out Free Screening…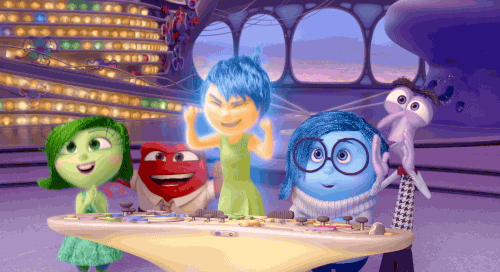 Guerrilla Hub Woodbridge brings you free movies in the park at the Riverside Playspace. Friday night is Inside Out, a wonderfully sweet and funny film that helps kids, and us adults, understand sadness, anger, joy and all those other feelings that can sometimes overwhelm. Entry is free so bring a picnic or get buy something there from Guerrilla Hub's Friday night Feats. Food from 4:30, with the screening starting at 6:30. Reserve your space here.
The Girl on the Bridge…
At select cinemas, this weekend, from Movies Change People, is the documentary The Girl on the Bridge. This film follows Jazz Thornton, a suicide survivor who has become an advocate for suicidal young people as she joins other Mental Health advocates fighting to change how society and the system are dealing with young people like her. Ultimately, this is a film about hope.
Get Lost in Music…
Andre Rieu's Magical Maastricht: Together in Music opened this week in cinemas. Let the brilliance of Andre Rieu captured live in concert in his hometown. Perfect afternoon or night out for classical music lovers and all those who understand the uplifting power of music.
Couch Cosies?
ABC iView has a wonderfully curated World Mental Health Week watch list with great shows like Songs of Praise:  Mental Health – Winchester, If I Only Knew:  Your Mental Health Monologues and Documentary Man Up plus many more insightful shows/films.
SBS OnDemand has a new brilliant Canadian show Transplant (MA) available to binge. This show follows a young doctor in Canada dealing not only with the stress that comes with being a resident in a busy ER but also dealing with the PTSD and trauma of having fled war-torn Syria after his parents were killed and he became guardian of his young sister.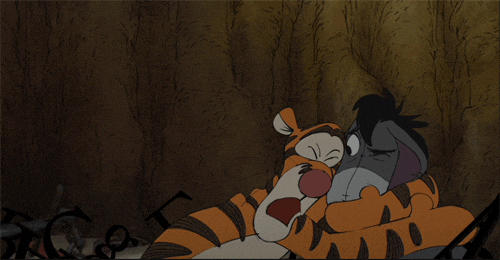 Looking for something for the kids? Disney Plus has a full Winnie the Pooh collection that is not just a wonderful series but also a fantastic way to introduce young kids to mental health acceptance and inclusivity.
Tune in during Classic Drive next Friday during the 3 pm or 5 pm hour more ideas on how to spend your time over the School Holidays! Plus as always the Sonshine Diary also has plenty of other options for your weekend plans.

Whether you go adventuring, plan to have popcorn or cosy up on the couch – I hope you stay safe & enjoy whatever is in your weekend planner!