Reading Time:
2
minutes
Shannon received a message from Kirste this week: Go into that studio and sort those boys out.
So what did she do? Brought brownies in for Corey and Morro. Shannon knows to feed men, it's the same at home with her three boys, to get to their heart you go through their guts.
But the hardest thing isn't feeding her boys; it's cleaning them. "I didn't sign up for this, I was going to have one boy and one girl, at least that was the order I gave to the Good Lord," said Shannon. But in His infinite wisdom, He blessed her with three beautiful, stinky sons.
"What's that ridiculous saying? 'God never gives you more than you can handle', pfft, you know what I can't handle? The stench!"
Now, Shannon is a hairdresser by trade, but she needs help with this particular situation: washing their hair. They've got thick, lush hair but thanks to puberty, it is stinky. In Shannon's ideal world, the boys would wash their hair every night.
"Nah, nah, nah," Corey and Morro chime together. "You do not need to wash your hair every night." With a sympathetic sigh, Morro told Shannon she's just got to let it go. Morro has three boys himself and he and his wife Bec have given up on telling them to wash their hair. Morro's oldest has long golden locks and after convincing himself that "his hair was taking care of itself" didn't wash it for 6 months at one point! As they do, his second child is following in the footsteps of his older brother. "But if you can't smell them within a 3-foot radius, you're doing fine," said Morro.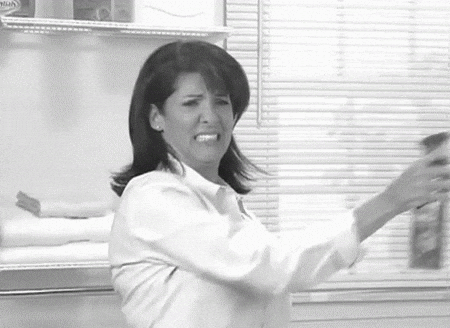 That sounded absolutely absurd to Shannon, so she wants to know Family, how often do you wash your hair? How often can you expect your boys to wash theirs?
Here's what the Family had to say:
"Morning guys! When my brother was about 12 I went to pick what I thought was a bit of fluff out of his hair…not fluff. It was snot. He thought it hilarious! But theres hope Shannon! Hes now a very clean adult who always smells lovely. Have a great day!" Bec texted in.

Travis from Rivervale says, "Sorry Shannon, I have shorter hair and unless Im doing dirty/sweaty work, I typically wash only once a month. I will rinse every night."

Michelle from Bertram simply says "Dry shampoo."

"Hey Shannon, Love hearing your voice on the radio, I was washing my kids hair every two nights but found that it was stripping too much natural oils out so now they wash it twice a week and its far less knotty and despite them being sweaty kids its not too smelly at all," Gillfrom Wandi replied.

"I wash my hair every shower and shampoo and condition every 2nd or 3rd day…. washing my hair with shampoo and conditioner every day led to dandruff and other scalp problem", advised Jonathan from Rivervale.
How often do you do yours? Text in or join the conversation on Facebook!