Reading Time:
2
minutes
Tom Cruise made a surprise appearance at San Diego's Comic-Con last night to surprise fans. Cruise appeared on stage to drop the trailer for
Top Gun: Maverick
. The sequel to the 1986 movie that basically put him on the map.
The volleyball scene on the beach, singing in a bar, the jacket and the motorbike are all nods to the original. It's definitely going to fill the 80's-nostalgia shaped hole in your heart.
While watching the trailer I thought to myself "I would not be surprised if Tom Cruise learnt to fly a plane for this…"
After some google-ing, I found that it is, in fact, Tom Cruise performing those gut-wrenching barrel rolls! I shouldn't be surprised after he climbed the world's tallest building or jumped 25,000 feet out of a plane. But it still made me pull this face: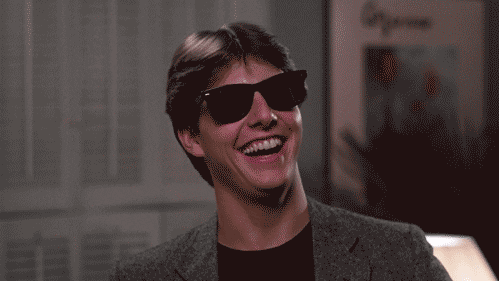 From what I can gather Pete "Maverick" Mitchell has had the same reckless attitude and cocky demeanour for the last 30 years. His career has focused more on being a super cool, Rayban wearing hotshot. Rather than working his way up the military ranks. So in a world where "pilots" sit at desks, 1000's of kilometres away from the drones they are controlling – where does a pilot like Maverick fit in?
Well, we will have to wait until next year to find out. Top Gun: Maverick doesn't land in cinemas until June 25, 2020. We're definitely won't be surprised if Maverick is the top baby name in 2020.