Reading Time:
5
minutes
If you're happy that it's Friday give a shout! If you're happy that it's Friday and you're looking for weekend plans, give another shout because we've got you covered! Our resident event guru has a whole bunch of exciting options for you to sink your teeth into this weekend. Whether you're up for an adventure, want to make plans with popcorn or cozy up on the couch, check out what's on in our weekend planner below.
Want to Go Adventuring?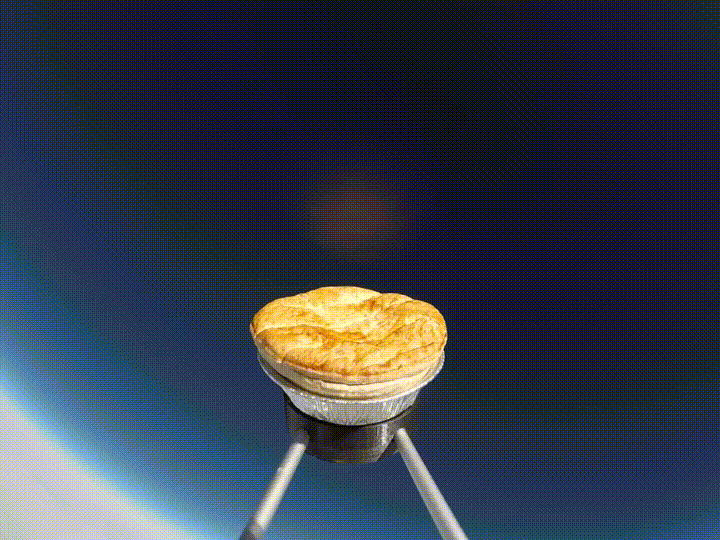 Fun with the 98five family…
Come down to the 98five studio for some fun with the family, the extended 98five family! To kick-start the Radiothon 2020 celebration, we are having a party!  The Free Coffee Funday is kicking off from 11am with a whole pile of fun activities plus FREE face painting, coffee & ice-cream. Plus see all your fav announcers, play putt putt on Jeziel's mini golf course, try a pie from Kirste & Mike's pie stand or spin the prize wheel. Find all the details here.
Summer, salt & free fun…
With Saturday forecast to be a sunny almost summer day it is perfect for the opening of the Summer X Salt Markets. Head on down to Clarko Reserve, Trigg and enjoy the markets right by the ocean. Kids Nature Club are even providing free activities for the kids! So while you go for a stroll through the makers stalls or have a coffee the kids can let their imagination run wild at the Little Legends tent with arts, crafts, salty play & educational workshops. Find all the details here.
Get a little Disrupted …
The Disrupted Festival presented by the State Library of Western Australia starts this weekend and has a HUGE line up of fantastic events, activities and seminars.
Here are my top 2 picks for this weekend from the festival of ideas for a better world
Disrupted Kids – The Perth Cultural Centre is the place to be for kids and families wanting to be mini Disrupters. Plenty of fun to be has from community art projects, writing a postcard to a senior citizen, design a city for the future and more. Scitech, Awesome Arts & Kindling Creative will entertain and educate with sessions throughout the day. Find all the details and session times here.
Disrupted Nights – Enjoy a free night out at the Perth Cultural Centre with the Disrupted Night event on Saturday 7th October. Opening with a Welcome to Country you can then join the "Virtual Fireside Yarn with Ron Bradfield Jnr", a saltwater man of the Bardi people.  Followed by "If the State Library Could Talk" sound and light display projected onto the State Library Façade. Finish the night dancing to Disrupted WA Supergroup performing iconic WA songs. Find all the details here.
NAIDOC Week Family Fun Day…
Sunday kicks of NAIDOC week for this year and the WA Maritime Museum is hosting a free event to celebrate the NAIDOC 2020 theme of Always Was, Always Will Be. You can join them to acknowledge the incredible Aboriginal people in our communities who will lead the way for future generations. See the Yirra Yaakin Theatre Company perform Bilya Kaatijin and join Justin Martin from Djurandi Dreaming for a 'yarning & painting' art workshop. Find all the details here.
Popcorn Plans?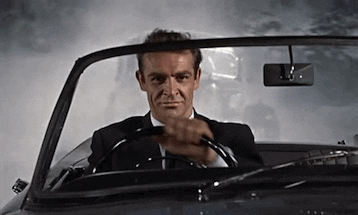 Bond, James Bond …
Pay tribute to one of the most iconic actors of the last century with the classic Sean Connery Bond film, "You Only Live Twice", showing at Hoyts Cinemas this week. With news of Sean Connery's passing last week what better way to remember him than seeing his Bond on the big screen! Get tickets here.
Cinemas with a view…
Second weekend of Rooftop Cinemas and the hilarious 3rd film in the Bill & Ted film series is showing on Saturday night. Immerse yourself in the sounds of the city as you laugh at the antics of Bill & Ted on their latest adventure through time. Get your tickets here.
Comedy Cinema …
Looking for a laugh? Grand Cinemas is running Comedy films each weekend this month with Bridesmaids & Hot Fuzz up first from Saturday. With comedy films from the 80s, 90s, 2000s and more current there is plenty to laugh at this month. Find out more at Grand Cinemas.
Experience the music on the big screen …
MICHAEL BALL & ALFIE BOE BACK TOGETHER – This weekend you can experience some of the best in Music on the cinema screen. Experience the final night of Michael Ball & Alfie Boe performances at the 02 Arena performed right after their run in Les Miserable on the West End. Experience the powerhouse singers in the comfort of the Cinema.
IDIOT PRAYER – NICK CAVE ALONE AT ALEXANDRA PALACE – Experience Nick Cave in a performance that is striped back and rarely seen. Recorded as the UK slowly emerged from lock down this performance is a moment in time that embraces the emotions and experiences of months of isolation sharing a glimpse into the uniqueness of this period in history.
Couch Cosies?
Moments in history recreated….
Trial of the Chicago 7 on Netflix and The Right Stuff on Disney Plus are an enjoyable and entertaining way to learn more about historical moments we often know only vaguely about. Although not documentaries and some creative licence has been taken, a quick google search will shed light on the accuracies and get you thinking about some important moments in history.
Date night in….
ACCTV drops the film Indivisible this week and it is well worth a watch. Beautifully acted film that explores the difficulties of life, love, family and faith. Staring Sarah Drew & Justin Bruening, both from Grey's Anatomy, this is the perfect night in on the couch with a chocolate & a box of tissues film.
Family binge watch on ABC iView….
ABC iView has dropped a pile of new Bluey episodes so join the awesome family of heelers for brand new high jinx. They have also just released 3 whole seasons of Doctor Who, the first three seasons of the new series so you can go back to where is all started….. again! ABC iView has all the perfect family viewing this weekend.
Tune in during Classic Drive next Friday during the 3 pm or 5 pm hour more ideas on how to spend your time over the School Holidays! Plus as always the Sonshine Diary also has plenty of other options for your weekend plans.

Whether you go adventuring, plan to have popcorn or cosy up on the couch – I hope you stay safe & enjoy whatever is in your weekend planner!