Reading Time:
2
minutes
Morro is a good man, a good husband to his wonderful wife Bec. He thought, because he's going away for 9 days with The Brekky Team to Nepal, it would've been a nice little surprise to take Bec out for a swanky dinner last night.
He thought long and hard, searched online for a nice Japanese place (because that's her favourite). So he found a restaurant and booked it. They both got dressed up, drove into Mt Lawley, parked the car and walked over to the restaurant. The place had great reviews but it looked a little "too cafe-ey" he said. Morro was wanting to take her somewhere nice and romantic.
So they thought "look, we're in Mt Lawley, there are heaps of places around, we'll just walk until we find a new place."
Around the corner, they found a Brazilian BBQ joint – beauty! When they sat down Morro thought he better ring back the Japanese place and cancel the booking. But then, vast amounts of Brazilian meat was brought out, totally distracting Morro from any thought other than eating… he totally forgot about the booking.
He feels so guilty! That's why he's bared his soul on live radio today; to atone for his sins.
"Is it too late to say sorry? (cue the Justin Bieber song) Shall I call them back today? asked Morro, If you were the restaurant owner and you got a call like that would you think pfft who cares?"
Morro feels like it could be the right thing to do, but he also doesn't want to seem like Perth's biggest weirdo.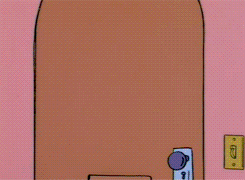 Is it too late? What should Morro do?
Have a listen to the family absolutely pull Morro in line – he got quite the scolding!