Reading Time:
2
minutes
Last Friday was an extra special day for a few reasons. It was the last day of the school term and we celebrated Mike and Corey's birthdays. The boys made a big fuss over each other and even bought each other gifts. They did the big gift reveal live on air which you can re-watch here. But after the fun of opening presents had passed, a controversial opinion of Corey's was revealed.
It came to light that Corey has no problem regifting. If he doesn't like something that someone has given him, he has no problem re-wrapping it and using it when he needs to give someone else a gift. He admitted that he's even sold gifts he's been given on Gumtree!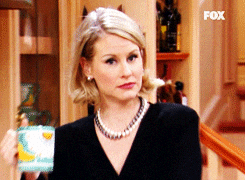 Shocking.
"I wouldn't even hesitate" he declared.
Mike and Shannon were just about lost for words at this statement. Shannon and Mike both agreed that they could never re-gift anything and the thought of selling a gift has never even crossed their minds.
Mike explained that in the past when he has received something he wasn't going to use he's happily passed it on to someone else. "I'd say 'someone gave this to me, but I don't think I'll use it, do you think you would?'"
"We pass things down, we give things away", Shannon stated, "but we do not re-wrap and re-gift."
Mike and Shannon decided that the rewrapping was the sticking point, passing it off like they had bought it was the factor that made it feel icky.
However Corey argued that it was simply savvy-thinking, he expects that other people re-gift, so he has no shame in doing the same.
So, Brekky put the question out to the family to see if Corey is the only person who does this.
Melissa from Morley regularly regifts! She said when she had her children she was generously given so much, but often she would receive doubles of certain items that she simply wasn't going to use. Instead of letting this all pile up, she would rewrap these presents and give them to other newborns she knew.
Tom from Salter Point believes regifting is actually dishonouring to the original gift-giver. He called up to share the story of how once he was given a really expensive bottle of scotch. It was worth about $200, so of course, Tom was thinking "how special I am, what a beautiful gift, the gift-giver is an incredible person!" But once he opened the bottle, he found a card inside which was inscribed to the person who gave him the scotch! Tom said, "it still tasted great but it wasn't special anymore."
What do you think? Is it ok to regift? Join the conversation on Facebook!