Reading Time:
7
minutes
Every week our resident social butterfly does her best investigative work to source the most exciting options for you and your family to spend the weekend. Every Thursday we share our Weekend Planner in which we've listed our favourite activity ideas for the weekend coming up, based on whether you want to Go Adventuring, make Popcorn Plans or Stay in on the Couch. So what will you do this weekend?
Want to get out? Let's Go Adventuring:
Art Festival for Youth…
The WA KickstART Festival's Youth Week kicks off this Friday. With piles of different creative arts performances and workshops all around Perth. Designed specifically for kids, youth & young adults (12 – 26 yrs). The best part is, all workshops are FREE!
Here are just a few that are running this weekend, to find all the performances and workshops click here.
Breaking the Shame: Hip Hop Dance as Confidence and Resilience is running on Friday, 1pm – 3pm in Ballajura. This workshop is to celebrate the hip-hop subculture created by advantaged and disenfranchised African American and Latino young people. As a way to create space in harsh environments to have the freedom to express themselves. Torekana Bule-Turner will show how to use the tools of hip-hop to build confidence and resilience and encourage freedom to be the best and authentic version of ourselves we can be.
Make Your Own Flower Crown with Genevieve Burke. Learn how to use fresh flowers to twist and decorate a floral headpiece for the KickstART Festival Day or other special flower crown days. This workshop is being held in Forrest Place and has 2 sessions on Saturday so click here to register for the session time for you and start preparing an outfit fit for a crown.
The KickstART Makers Market Day is taking over Forrest Place this Saturday with over 50 stalls highlighting youth-orientated emerging artists, makers, designers, and creators. Support local youth artists while enjoying the colourful stalls and energetic atmosphere. With interactive activities at the Perth Cultural Centre and the KickstART Music Festival also in Forrest Place, featuring Perth's up and coming, local bands and musicians. If you can't make it to the physical market think about joining the KickstART Virtual Market to support local artists.
Stories & Stars with Shaun Nannup on Sunday is an online event to help you connect to the rhythm of the land and skies as Shaun Nannup shares the ancient stories of Bibbulman country. He will offer a connection and understanding of how all have a story with the stars.
Celebrate the change of season …
Winter is coming….but before it does we have the wonderful Autumn season.
Celebrate the cooler weather with the City of Belmont's Autumn River Festival this Saturday. This free event has 2 sessions available with a variety of activities and entertainment down by the Swan River. Plus if you are a City of Belmont resident you are eligible for some food and drink vouchers, if you aren't a resident you can still go and enjoy the free entertainment and buy food from amazing food vendors on site.
Immerse yourself in the fantasy world of fairy-tales this Autumn at the Toodyay Fairytale Farm. Wander the gardens; find fairytales, nursery rhymes and storybook characters sculpted throughout the gorgeous property. Sing the familiar nursery rhymes with your children and listen to the Teddy Bears Picnic song at the indoor display. You'll also enjoy time with the friendly farm animals, the vintage toy museum and getting to play old fashioned games. Pack a picnic, as there are no café facilities on site, and enjoy an old-fashioned day out in a fairytale world.
Science fun …
Enjoy a FREE Scitech Science Show at Kingsway City this Saturday, with shows running throughout the day you and the kids can explore the science behind plastic recycling, water conservation and fuels. See melting, burning and explosions with a variety of fun experiments run by the team from SciTech.
Free Pony rides …
Free pony rides, coffee, hamburgers and bouncy castles will keep the whole family happy this Sunday at the Jarrahdale Equestrian Centre. Pony rides for all kids under 10, horsemanship exhibits, books signings with Salli Galvin (founder of Jarrahdale Equestrian) & her sister Tracey Jarrett's co-authored book Empowered Women Empowering The World. Find all the details here.
Want to catch a good flick? We'll be making these Popcorn Plans:
Family Savings…
Enjoy lots of family time at Hoyts Cinemas this weekend. See Peter Rabbit 2: The Runnaway, Tom & Jerry: The Movie, Two By Two: Overboard and Raya and the Last Dragon at low prices as part of the School Holiday Savings Special.
 Last days of cinema under the stars…
Luna Outdoor Cinemas Camelot has only 2 weekends left in the season so don't miss out.
This Friday night they have the fantastic mystery film Knives Out, rated M. Plus a live DJ before the session makes this a great date night out. Saturday is showing the Australian film that broke box office record last year. The Dry, rated MA. Then Sunday night is perfect for the family night out with Raya and the Last Dragon, rated PG.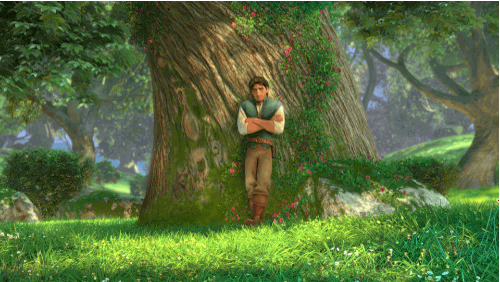 The Telethon Community Cinemas is only running till the end of April so take the school holiday opportunity to get out and enjoy cinema under the stars before it's gone.
This Saturday features some EPIC double features, all rated PG so perfect for that family movie night out:
Murdoch is showing the 90s films The Mighty Ducks and Cool Runnings.  If you are up North way or just want some cold in your life Joondalup has Frozen and Frozen 2 back to back. Burswood is serving up Raya and the Last Dragon with the fabulous Tangled. Head to Bassendean to see Raya and the Last Dragon alongside Moana instead.  Book your tickets for these fantastic films here and remember that seeing these also helps those in need as all profits are donated to charities.
The wonderful Coco, rated PG, and the classic Who Framed Peter Rabbit, rated PG, are showing for FREE on Monday and Tuesday night so check out what is showing for free when and where here.
Want to stay in? These are our favourite Couch Cosies:
Cosy up for some TV bingeing….
Has the combination of the first week of school holidays right and chaos of Easter got you exhausted? With rain and overcast weather forecast for the weekend it is the perfect time to spend a day, or two, cosy on the couch relaxing before week two of holidays hit.  Here are some top picks to binge watch this weekend on your own or with the family!
Netflix:
Family Reunion, rated PG, released part 3 this week. This funny and sweet family show is a fun one to watch. With 80s and 90s family show vibes but set in today's world. With 27 episodes each 30 minute long, plus a Christmas special you have plenty to get you through a weekend of being a couch potato.
Zero Chill, rated PG, is a great series to watch with your tweens and teens. Even though it's a little corny at times you still find yourself rotting for the characters. Seeing the good in them and understanding the mistakes they make. Perfect for any tween with an interest in ice hockey or ice-skating.
Country Comfort, rated PG, is corny and very the top and yet you won't want to stop watching. With the same kind of vibes as The Nanny or a Hallmark film, this series starring Katherine McPhee is one for those who want to add some sweetness to their weekend.
Falling Inn Love, rated PG, is a "hallmark style" date night that isn't Hallmark. Set in New Zealand with a mostly New Zealand and Australian cast this film has rises to be heart-warming and funny.
Jumanji: Welcome to the Jungle, rated PG, is just as fun and crazy as the original films from the 90s. Instead of being drawn into a board game they are drawn into a video game bringing with it all the modern elements that a video game allows. Creating some hilarious moments as they land in their avatars for the game, which is not always reflective of themselves. Make it a double feature and watch the 1995 classic Jumanji, rated PG, as well.
Disney +:
Here are my top picks for the often overlooked, yet epi,c Disney films well worth a watch:
The Emperor's New Groove, rated G, is in my opinion one of Disney's best! Hilarious, funny, with a great message. Best of all, I am yet to find a kid that doesn't get totally engrossed in this film when watching it for the first time. Just be ready to spend the rest of the weekend yelling, "I'm a Llama again" or talking in "squirrel language".
Lilo & Stitch, rated G, is a story of healthy relationships even in the midst of difficult times. Funny, sweet and a film that celebrates people being themselves and reminds us we all deserve love and acceptance.
Brave, rated PG, is the perfect mother and daughter film, highlighting the difficulties mothers and daughters can have understanding each other. This film brings a beautiful tale of how to forge your own path while still honouring your family.
Free movie nights at home:
Here are some great free to air ideas:
Saturday: GO! has Alvin & the Chipmunks: Road Trip, rated PG, at 3:45pm followed by The Phantom, rated PG at 5:30pm. Then put the kids to bed and enjoy the wonderful epic film The Hobbit: An Unexpected Journey, rated M at 7:30pm.  Have some laughs with The Lego Movie 2, rated PG, at 7:00pm on Channel 7. Followed by the fun take on Sherlock, Holmes & Watson, rated M, at 9:15pm. Get a little sporty on 7Flix with Miracle, rated PG, at 4:15pm. Then settle into some classic fantasy with Pan, rated PG, at 7:00pm. Looking for a date night movie, travel through time to London with Their Finest, rated M, on SBS at 9:25pm. Enjoy the drama and the laughs of a British film crew trying to boost morale during WWII.
Sunday: 7Mate will bring all the action and superheroes to your weekend. Green Lantern, rated PG, starts at 6:15pm followed by Avengers: Age of Ultron, rated M, at 8:30pm. Enjoy the sweet, wonderful family film Big Hero 6, rated PG, at 6:30pm on 7Flix.
This week, you can win an in season family pass to the movies to see Tom & Jerry The Movie! Visit our Facebook page here, and leave a comment telling us which event in our Weekend Planner sounds most exciting! Tag a friend alongside your comment and you'll be in the draw to win.
Tune in during Classic Drive  each Friday during the 3 pm or 5 pm hour more ideas on how to spend your time over the School Holidays! Plus as always the Sonshine Diary also has plenty of other options for your weekend plans and we hope you have a wonderful and safe Weekend.