Reading Time:
< 1
minute
When the lockdown was announced on Sunday afternoon, one of the main concerns we all had was "hang on, where do I get a mask from?" Many of use braved the shops, some forward thinkers already had a few stashed away. And then there was Dan.
A creative at heart, Dan saw the retail rumble and thought to himself "what better time for a bit of DIY".
"This is probably my most crafty lockdown. I didn't even thing about being craft last lockdown… Because I was too busy watching Netflix"
While determination is a big step in the right direction, Dan did have one sizable hurdle. A complete inability to sew. Never one to let incompetence get in the way of a good idea, Dan hunted down a solution. He learned to sew!
No, of course he didn't. What he did do, was find a fairly dodgy looking video online that explained how to make masks out of an old sock. Now, if we all just assume that Dan used clean socks, this doesn't seem like such a bad idea. A few snips here and there, and you've got yourself a fairly good mask, in a pinch.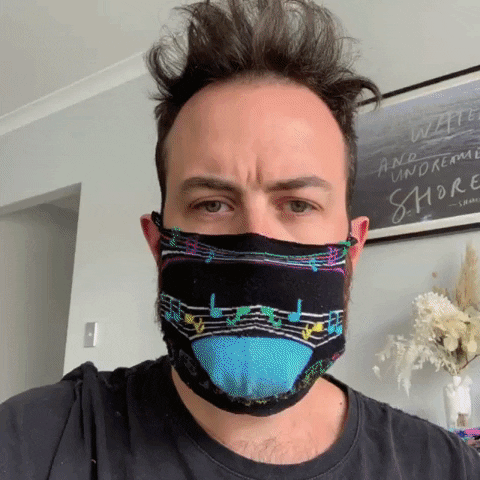 Hear him discuss his latest plan on the podcast below:
If you got crafty and made your own masks, we'd love to take a look! Share your pics with us on Facebook.