Reading Time:
3
minutes
Are you paying extra for bills you receive in the mail? Consumer Protection joins the Morning Show to advise us that there may be a way you can avoid the charge.
Some organisations are charging customers a fee if they are receiving paper bills. Instead of electronically, via the internet or email. Service providers do this to cover the costs of printing and posting your bill. But there may be a way you can avoid the charge. Vulnerable and disadvantaged consumers may be unnecessarily being charged fees to receive paper bills. Because they don't know about exemption policies they may be eligible for.
Some people do not have regular access to the internet and may qualify for an exemption to the fee for a paper bill. People who receive paper bills in the mail should check to see if it is costing them extra. The fee could be a couple of dollars for some service providers. For those receiving multiple paper bills over the course of a year, it's an added cost people don't need – particularly those on a low income.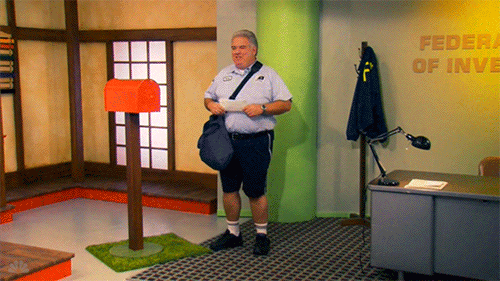 How do we find if we qualify for an exemption?
If you ARE being billed for the cost of a paper bill, ask your provider about exemptions to the fee to see if you qualify.
Some companies will not charge the fee if customers:
are seniors
are registered for a concession
receive income support
are on a hardship program
don't have internet access.
Ask about the process to get the exemption if you qualify. Will you need to fill out a form, apply over the phone, provide evidence of Centrelink benefits?
You should contact each of your providers and ask if you're eligible for an exemption from paper bill fees, and how to apply. If you have friends or family who may be eligible for an exemption, let them know about this too.
Any consumers who are eligible for an exemption but are having trouble getting their exemption request processed should contact Consumer Protection for assistance.
What about those who don't qualify but are being charged?
For those who want to avoid the fee, they can switch to online billing. Contact your provider if you want to switch to an electronic bill via the company's app or website to avoid the paper billing fee.
Why not ban fees altogether for paper billing?
The Australian Government has undertaken a regulatory assessment of fees for paper billing. Businesses have been asked to increase the take up of consumers of existing exemption programs and promote exemptions more widely. Businesses have been given a target of at least 30% of consumers who receive paper bills to be covered by an exemption program. If this target is not met by late 2019, Consumer Affairs Ministers will consider implementing a ban on paper billing fees.
This education campaign lets consumers know how they can avoid these paper bill fees. Either by switching to online billing or finding out if they're eligible for an exemption from paper billing fees.
Many companies offer paper bill fee exemptions for people who meet certain criteria. Such as if they are seniors, registered for a concession, on low incomes or have limited access to the internet. Ask if you qualify and what you need to do to avoid the paper bill fee. There may be an added incentive for businesses to exempt you. The Australian Government has asked businesses to increase their uptake of fee exemptions by late 2019 or face a possible ban on paper billing fees.
If you have friends or family on a low income, let them know they might be eligible for an exemption from paper billing fees.
Should consumers also be wary of billing scams?
If you receive a phone call or email asking you to pay an overdue account, never give your personal or financial details. Check if it is legitimate by contacting your supplier immediately.
Tips to manage your bills are available from MoneySmart –gov.au
More information or advice:
Visit consumerlaw.gov.au/paperbilling Information is available in English, Italian, Greek and Chinese.
Or if you're not online call the Consumer Protection contact centre on 1300 30 40 54.