Reading Time:
3
minutes
Can you imagine Mariah Carey singing "Baby all I want for Christmas is … cold hard cassssshhh". Not quite? Well, maybe she needs to rewrite her recording break festive tune because new research has revealed what millennials really want for Christmas.
Beem It, an instant payment app conducted a survey of 3000 millennials (those born between 1981 – 1996) to uncover what presents they'd most like to receive.
If everyone on your list this year is between 23 and 38 years old, then you don't even have to bother with the stress of picking a gift or navigating through hoards of people at Westfield; you've got a free pass out of Christmas shopping! Whys that? Beem It's research tells us that a whopping 46% of this age group want one thing: Cash. Money. Simoleons… and nothing else.
32% of millennials prefer physical presents and the rest would like an experience.
What a practical generation they are. A third of those who would like cash want to save it for a rainy day, others say to treat themselves on clothes or social events and some would like to pay rent or groceries.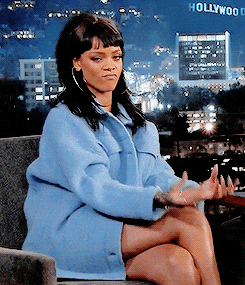 But when Kirste from The Breakfast Show read this, she wasn't convinced. She thought "sure, this may be some millennials" but she said she would be surprised if those that she knows personally agree with these survey results.
"On Christmas Day when you're all sitting under the tree and you just open up an envelope with some cash in it, isn't that going to be a bit of a downer?" she asked.

"Well, speaking as a millennial, said Corey, I would prefer cash. It puts me in control."

"But don't you like the idea of something putting in time and effort to get something you'd really like?" asked Kirste.

"Yeah I like that idea", Corey replied. "But I understand that people are busy, and then I can just pick whatever I want."
 Kirste and Corey couldn't agree so they went to The Family for a second opinion.
These are some of the calls and opinions we received:
Shaz says cash prevents "bad" presents ending up in the landfill.
Zara is against it. She likes to watch her kids open the presents, it's all about the surprise and anticipation of not knowing what it is. She still remembers some of the presents her Grandparents gave to her. "No one remembers cash!" she said.
Geraldine from Haynes is a millennial and she's against cash. She totally agrees with Kirste, I love the thought that people put into Christmas presents. However, she says she's open to cash for birthdays.
Ali is on the fence. She thinks if you're going to give someone a low-effort gift for the sake of it (like scented candles!!) then cash is better. Ali doesn't want anymore scented candles on the shelf!
Vasti from Two Rocks, "I have so many precious gifts from precious people and whenever I pick them up I'm reminded of those people. But now gift-giving is an everyday thing, people just buy themselves gifts all the time so I guess cash makes more sense now."
Liz says she's from a family that doesn't have a whole lot of money, so she loves to handmake gifts, which is priceless! After several more phone calls, many texts and a poll on our Facebook page it's safe to safe, in The Family at least, it seems like we all agree it's about the joy of giving and we're against cash! What do you think? Text us or join the conversation on Facebook!