Reading Time:
2
minutes
Every Wednesday, Mel and Jeziel get Asa Andersen on the horn all the way from across the ditch; New Zealand! As Jeziel's younger brother, he brings them an askew view of the New Zealand news. This week was no different.
Asa bought a car this week. Well, the term bought is loosely used. As the story goes, one of Asa's mates stopped him in the hallway of his own house and gave him the keys, hence the vague approach to the word bought. So, it was an accidental buy in Asa's terms.
The charm of the car was the roof racks (which have not been used and may never be). The adversion of the car however is the colour. The 1999 Ford Laser is an arrogant gold! Asa feels it is a requirement to wear a shirt and tie to drive anywhere, even though all he wants to do is drive to the beach!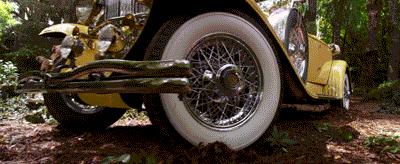 The NZ headlines for this week were not as dramatic as wearing a suit to the beach but they weren't far off it! The first story was about a small town that had their one and only ATM stolen and dumped. This was not the first time it had happened either. The poor town of only three people (according to Asa) will now have to travel 62 kilometres to the closest ATM without one in their town. That's the equivalent of almost 376 Optus Stadium football fields or green pastures full of sheep in Asa's case.
The second exposé was about a teacher who promised MCAs (school credits/points) to a student for cleaning his car and building a shed. However the pledged credits were not given and the student was devastated or so one would assume. Most credits are given for assignments so that a person can pass school and get into university. Despite this a person can get credits for absurd things as well. But evidently these credits are not always given.
To hear all about the weird and wonderful news from New Zealand, check out the podcast below:
Written by Rebecca Low